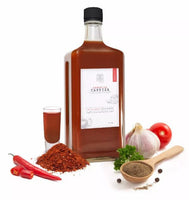 Sangrita Castiza adds a tasty, all-natural splash to the cocktail hour.
Pair it with Tequila, Mezcal or use it as a mixer for your Bloody Mary, the versatility of this drink will have you hooked forever!
Read More
Recipe IDEAs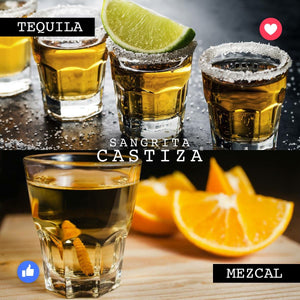 Tequila/Mezcal Companion
The tequila/mezcal and sangrita are each poured into a separate shot glass (or caballito) and the two are alternately sipped. Sangrita Castiza should be served chilled in a small glass alongside a shot of tequila or mezcal.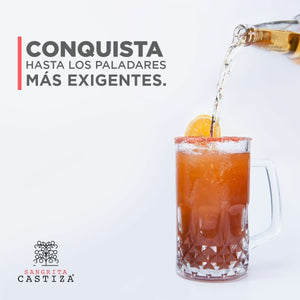 Sangrita as a Beer Companion
Mix Sangrita Castiza with your favorite beer to create the most delicious Michelada drink:
Add Key lime juice to taste.
4 1/2 ounces Sangrita Castiza.
1 dash Worcestershire sauce.
2 dashes habanero pepper sauce.
1 (12 ounce) bottle beer.
Ice, as needed.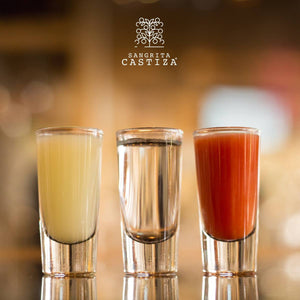 3-Shot Cocktail - Bandera Sangrita
Inspired by the colors of the Mexican flag, this drink is served in 3 separate shot glasses consisting of:
White part: Fill tequila shot glasses with tequila.
Green part: Fill tequila shot glasses with lime juice.
Red part: Fill tequila shot glasses with Sangrita Castiza.
Each guest is served 1 shot of each part or color to sip.